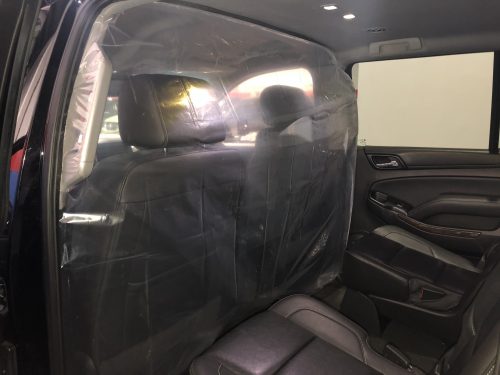 The COVID-19 pandemic has been affecting Americans for over six months now. As New York and the surrounding states start to reopen, Scarsdale Veterans Car & Limousine Service LLC is dedicated to our clients' and drivers' health and safety. We strictly adhere to the latest CDC and OSHA guidelines to keep everyone as safe as possible, while still providing the high-quality executive car service in Scarsdale, NY that our clients have come to love and rely upon.
Read on to learn more about our COVID-19 safety policies and government recommendations.
How we're keeping our customers and employees safe
As you no doubt know by now, COVID-19 is a highly contagious and easily transmissible virus that is spread through inhaling or coming into contact with infected respiratory droplets. The key to staying safe and healthy is to limit the respiratory droplets, sanitize frequently and avoid touching the face. However, some people carry the virus even when they don't exhibit symptoms, so it's crucial that we do everything possible to protect our customers even if no one appears to be sick.
Here's what that looks like when we put it into practice:
Fewer cars, more time to sanitize: First, we are currently operating fewer cars. This gives us more time to thoroughly sanitize our vehicles in between customers. Sanitization includes wiping down seats, door handles, controls and floors with disinfectant after each ride. This protects you by eliminating infected surfaces.
Protective glass barriers: Each of our vehicles has protective glass barriers installed, which protects drivers and passengers from each other's respiratory droplets.
Passenger limits: Because of the need to protect passengers and drivers alike, passenger numbers are limited to how many people can safely fit in the backseat of a single vehicle.
Personal protective equipment: Of course, our drivers are wearing masks and other personal protective equipment as necessary. We ask that our customers also follow state and local guidelines when riding with us—please wear a mask.
No front-seat riders: Unfortunately, because of the protective glass partitions, we cannot allow anyone to ride in the front seat with the driver.
Open window ventilation when possible: Whenever possible and comfortable, OSHA and the CDC both recommend keeping a window partially open to increase ventilation. This reduces the possibility of contacting the virus through respiratory droplets.
Drivers and passengers should stay home when sick: Finally, and most importantly, drivers and passengers should both stay home if they're feeling sick. COVID-19 symptoms include a fever over 104 degrees Fahrenheit, a dry cough and fatigue. However, there are many less common symptoms—if you're feeling under the weather, please reschedule your ride for another time. Our drivers are also required to stay home if they're feeling ill or believe they've been exposed to the virus.
Scarsdale Veterans Car & Limousine Service LLC is dedicated to keeping you safe, while still providing the same great ground transportation in Scarsdale, NY. Let us take you wherever you need to go. Call us today to book your ride or learn more about our COVID-19 safety policies.